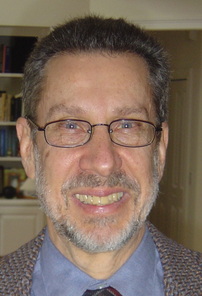 Lawrence Perlman, Ph.D.
Licensed Clinical Psychologist
(734) 846-7949
perlman44@gmail.com

I have been a practicing psychologist for over four decades and I truly love my work.
I enjoy seeing my patients grow and flourish.
I try to help people to find their hidden strengths and to build on them to achieve their life goals.


---
Approach Description
My work is short term & solution focused. I draw on several therapeutic approaches, depending on the nature of the problem, including behavior therapy, family therapy & strategic therapy.
I have a diverse background from 45 years of experience in the treatment of children, adolescents, and adults. I am expert in a number of psychotherapeutic approaches, including short-term solution-focused therapy, cognitive-behavior therapy, family-systems therapy, hypnotherapy, and psychoanalytic therapy.
I developed an evidence-based wellness program with a positive psychology emphasis at the Ann Arbor VA Hospital.


I use a web-based system (MyOutcomes) to evaluate therapy outcome. My success rate as measured by this tool is 87%.

I specialize in the treatment of:

• anxiety and mood disorders in adults and children

• autistic spectrum disorders

• obsessive-compulsive disorders
• behavior disorders in children and teenagers

• anorexia nervosa

• insomnia

• pain management